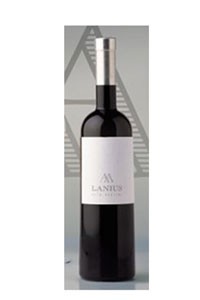 Lanius 2007 – ALTA ALELLA
Type of wine: Dry white wine
Grape variety: Pansa Blanca, Chardonnay, Viognier, Sauvignon Blanc
Appellation: D.O.Alella
Alcohol: 12,5% Vol.
Total acidity: 3,8 g/l
Bottle content: 0,75 l., 0,375 l., 1,5 l.
Bottles per case: 6
Production: 2.350 bot.
Wine characteristicsDry white wine elaborated primarily with Pansa Blanca, a grape variety typical to the DO Alella region. Viognier, Chardonnay and Sauvignon Blanc are used in the blend to increase the aromatic complexity and the structure of the wine. Harvest begins after having checked the ripening stage of the grapes day by day until each variety reaches the optimal ripeness. The varieties are fermented separately using a combination of wood barrels and stainless steal tanks. Once fermentation is complete the wines are then blended. Slightly fined and stabilized, the wine is bottled without any filtering process.
Pallid yellow in colour, complex, combining ripe fruit and fennel with aromas of oak aging. Full bodied and equilibrated with a lasting finish.